In uncertain times, fashion responds with new aspirations, rekindling our desire for escapism. These different hairstyles have one thing in common: starting the upcoming season revitalised. 
Always on the lookout for inspiration, ideas and micro-trends. More than ever before, the runways of Milan and New York in recent times have hinted at contrasting trends: a mix of nostalgia for the past and a yearning for the future.

Whether it's a boldly innovative cut, colours that brighten up the long winter days or a hairstyle to show off in the city, the important thing is to always choose a look that helps you rediscover your self-confidence and feel good around others.

The trends speak for themselves: fringes and layers will be the order of the day, but also big, curly hair and buzz cuts that put the spotlight on facial features. Short hair will be increasingly on-trend in 2021. Let's start with the ladies.

The undisputed star of the show will be the fringe. How to wear it? Short to highlight the face, with messy ends but neat roots. The styling, on the other hand, needs to be ultra-smooth, preferably with even and clear-cut lengths: basically, we're going to be spending longer sorting out our hair.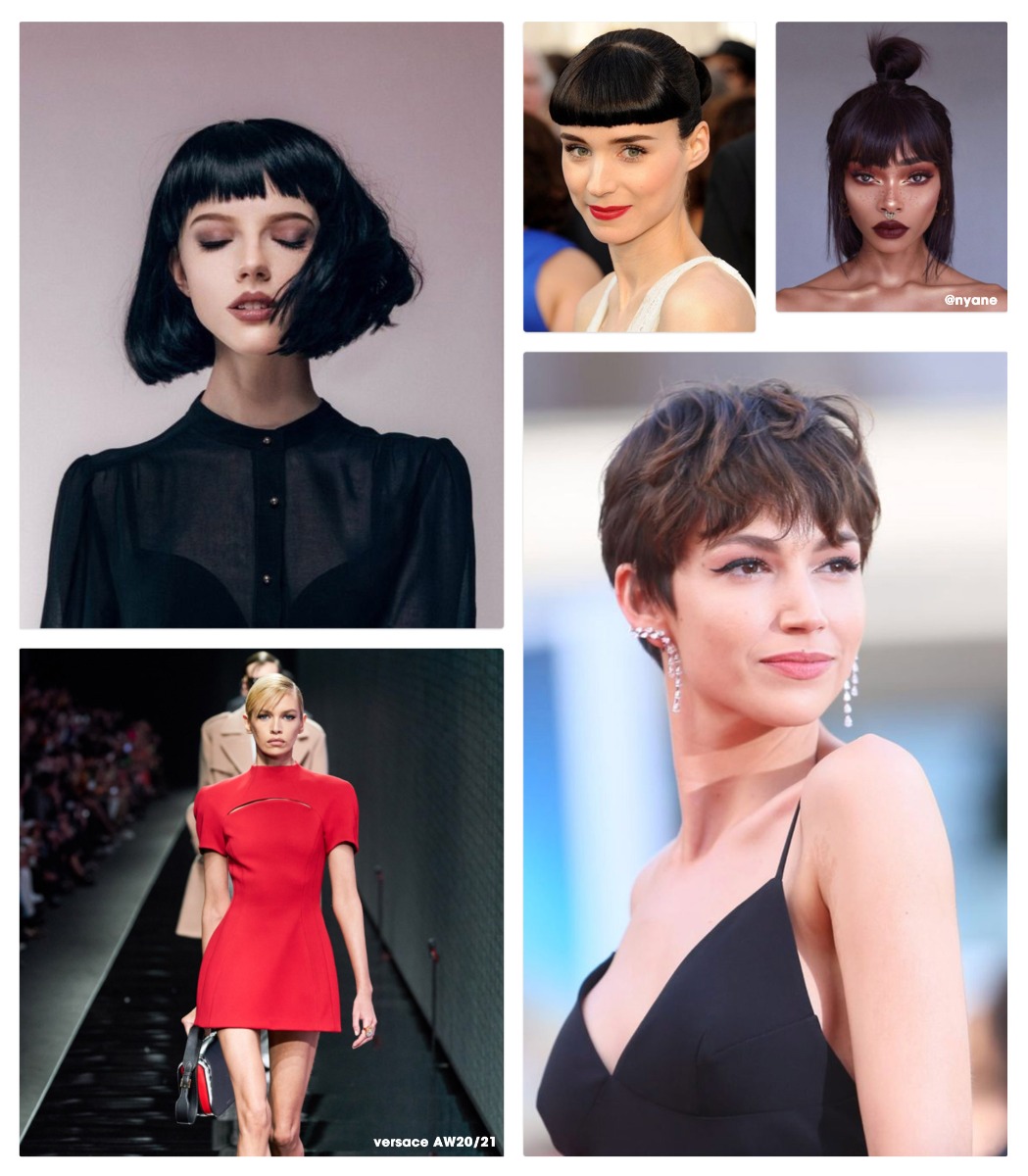 The bob earns itself a spot at the top of our list – it may have been invented in the 1920s, but the style has always remained one of the most sought-after women's haircuts, evolving as the years go by. And the runways have given us various twists on the cut: from a faux-dishevelled and choppy look to a preppy style, and from short in the back but long in the front to bobs with a centre parting.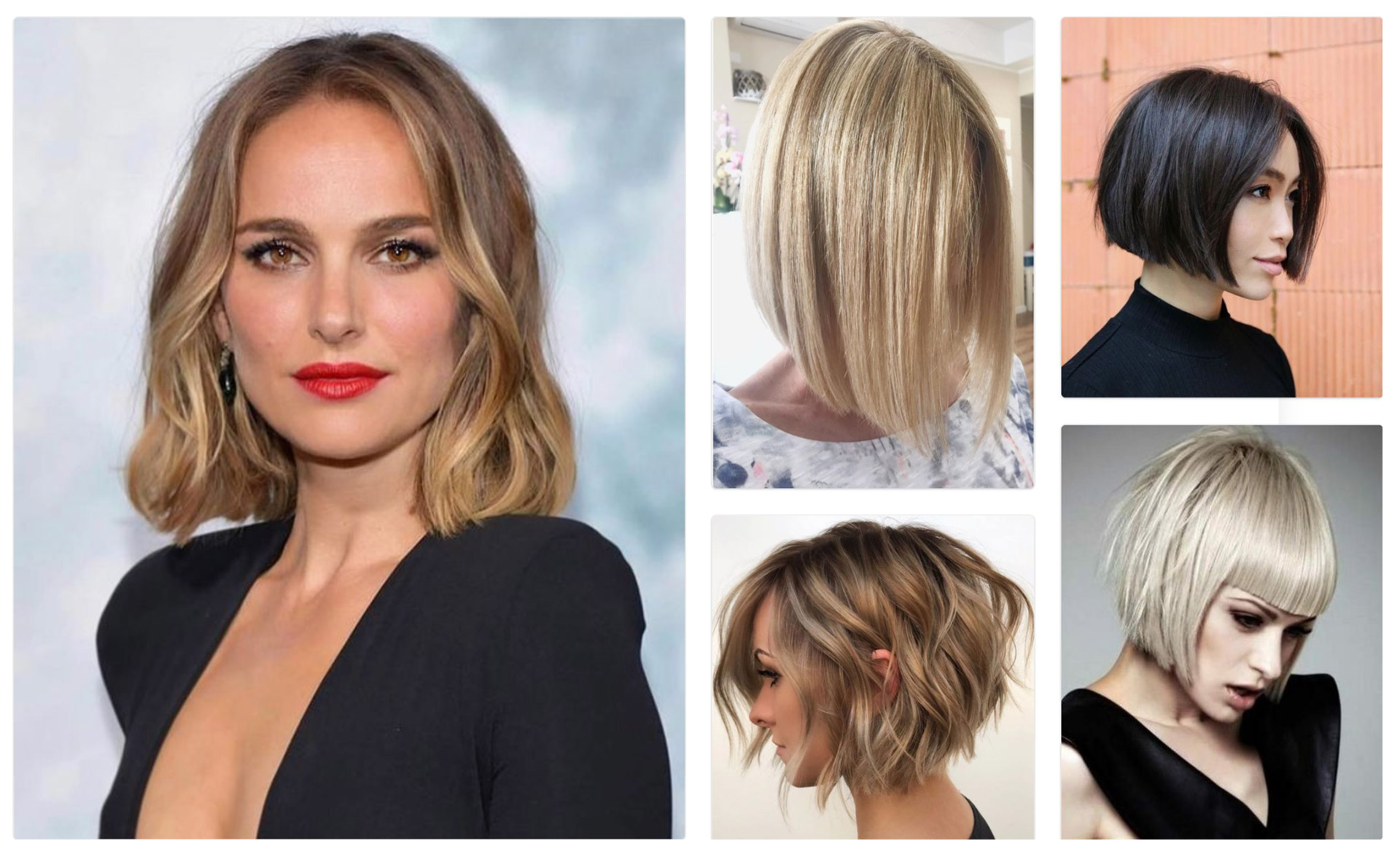 Alongside the cropped cut with a fringe, London Fashion Week also spotlighted layered cuts, which are perfect for adding volume and work for all lengths. The most glamorous version for on-trend long hair in 2021? Layered, with a very precise centre parting or a sculpted side parting: wherever you decide to wear it, a parting is the new must-have to keep your hair under control.

It's also a yes to wavy hair and to big, wearable curls, both for long hair and for short/medium styles: the mood aims to keep that feeling of summertime freedom and naturalness rolling on into winter.

Another super-cool look is the pixie cut, especially when combined with a long, very messy fringe swept to the side. For those feeling a little braver, consider a gender-neutral buzz cut: idolised on the catwalk and also on TikTok, this military-inspired style involves fades and undercuts and requires a skilled hand.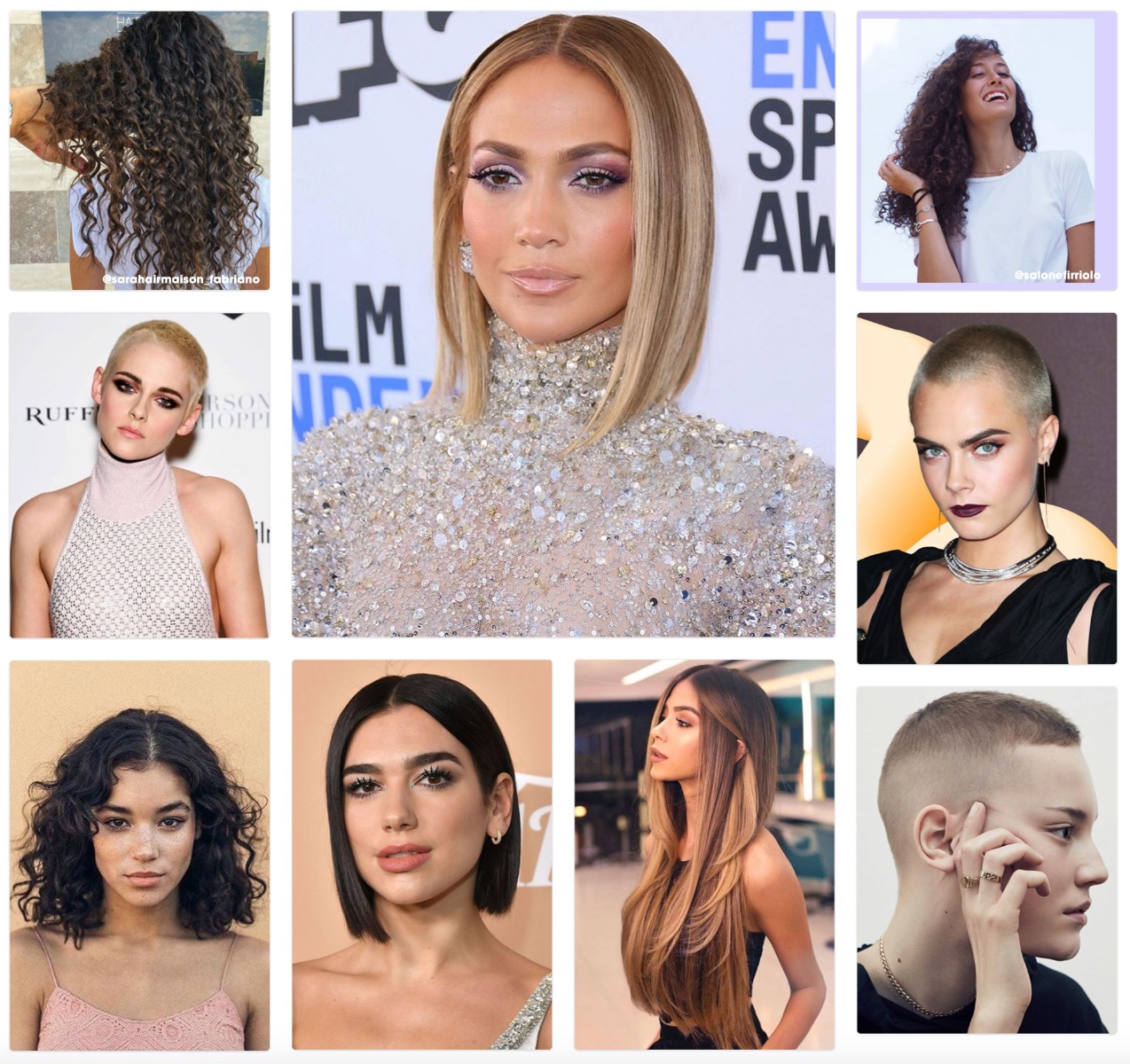 What about 2021 hair trends when it comes to hairstyles?
An elegant centre parting is the order of the day for hair styling too. Precision is in, but monotony is out: you'll see low ponytails as well as high ones, embellished with coloured streaks in an Eighties punk style or livened up with rhinestone clips. One of the best additions to your style armoury is the headband: a chance to accessorise and celebrate your individuality.

Another big hit will be side-swept and asymmetrical styles featuring Jessica Rabbit-esque waves (look her up, younger readers) or with low and narrow fishtail braids, mixed with half-up hairdos. Afro braids will also be a popular choice, either very narrow or thicker to give shape to the whole head. Another killer look will be the top-knot bun with a few stragglers hanging loose down the back.
Sweep it all back: another hair trend for 2021. Gel, lacquer and wax are back on the menu, just like in the Eighties, for an anti-gravity effect à la David Bowie.
They'll be your best friends if you're looking to highlight wavy styles but are also ideal for shorter cuts, which look ultra-cool if swept back neatly behind the ears.

And as for women's hair colours in 2021, the hottest hues are warm and spicy, with multi-tone effects ranging from shades of chocolate to flaming red (Dua Lipa's flaming orange, to be precise). But we'll talk about colours more in one of our upcoming posts.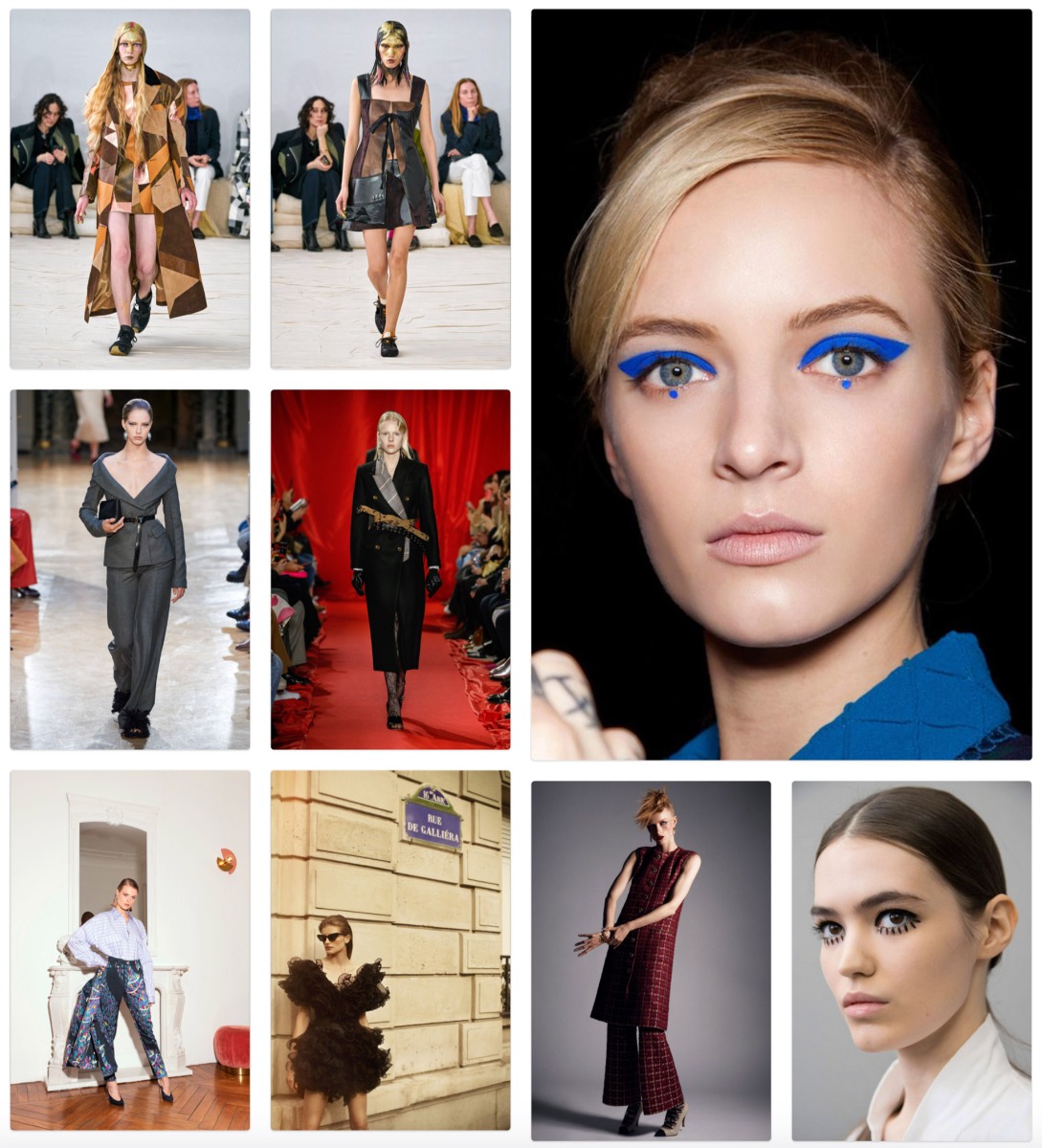 Life may be uncertain during the pandemic, but the trends on the men's side are perfectly clear.
We've been keeping our eye on runways around the world, picking up inspiration ranging from Seventies style to Afro hair, from reggaeton to the eternal teenager: just like for women, there are countless twists on the bob, all accompanied by a headband. The coolest? That title goes to a wavy look, which can be more or less tousled.

And lo and behold, the mullet is back! This legendary Eighties style involves keeping the hair at the back much longer, covering the neck. Without a shadow of a doubt, it is set to be one of the most iconic men's haircuts in 2021.

If you don't want to give up on your short hair, though, go ahead and get a trim, but keep a long, eye-catching quiff or a short fringe with retro stylings. And it's a yes to clippered sides, geometric designs that can also be reflected in your beard grooming, side fades, distinctive symmetry and centre partings: men's hair trends for autumn/winter 2020-2021 reward the often unconventional looks with striking contrasts made popular by famous footballers.

For those who love a medium-length cut, the key word is volume: a long quiff can be combed back with retro styling reminiscent of DiCaprio (to give you an idea) or left to fall in waves across the forehead; at the back, the trend is for more length, with haircuts that will prove very popular among fans of the Eighties

Long hair is in too: style it with a layered cut, without a parting or with a side parting. This can also be combined with a beard, but keep it well groomed to avoid a scruffy look.

And for those who love to shave their head, don't despair: it's all about the contrast between short hair at the sides and longer hair on top along the central strip of the head, with a long quiff in a Mohawk style – a guaranteed winner!

Already going grey? Tapered cuts are the ideal choice for an elegant and refined look; these can be worn with a lively quiff or combed back in the ultimate Hollywood style.

As for hair colours in 2021, the winter months will pave the way for a range of options, with shades shifting from blond to cool brown.

Last but not least, those with curly hair have the option of either a short or a long cut, with or without a quiff. The goal is not to deform your curls, but to keep them in place with mousse or gel without weighing them down too much. The result should be a natural look.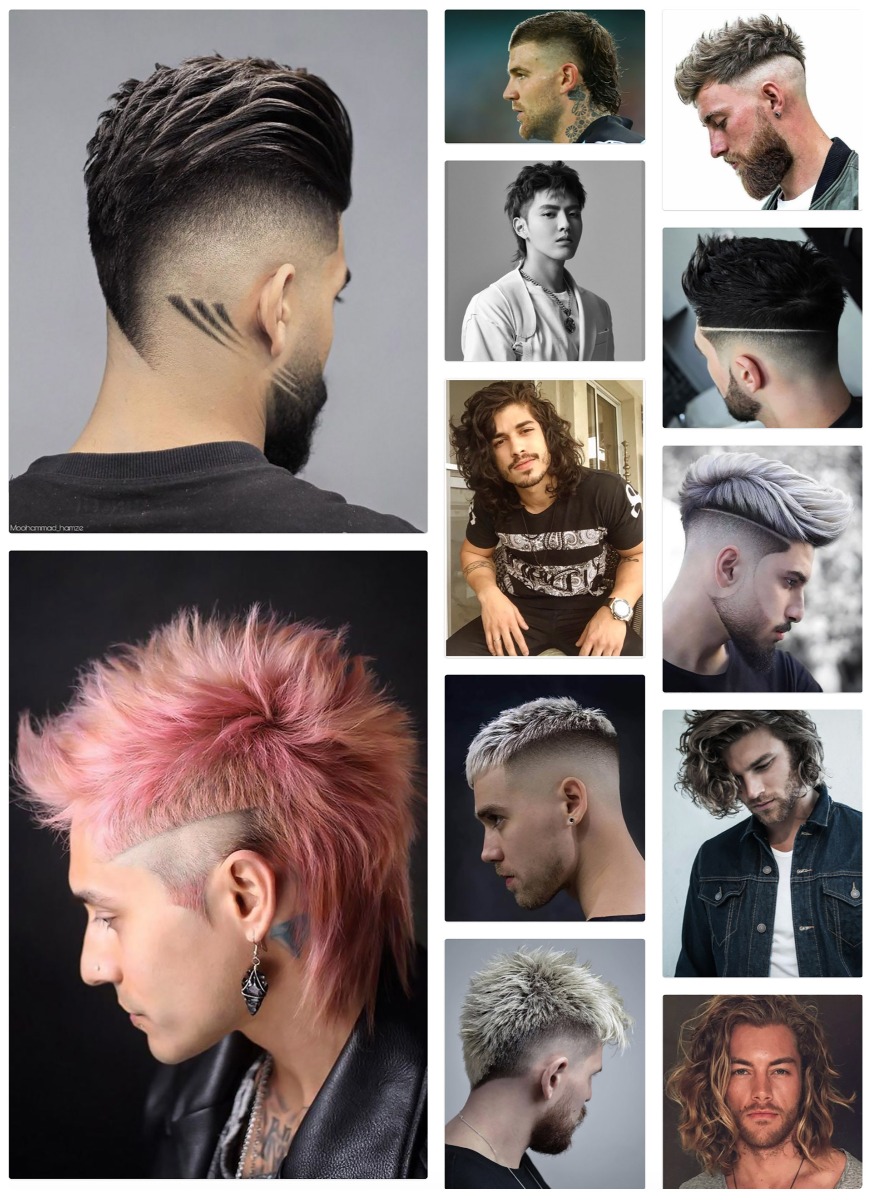 photo credits: pinterest
To sum up, the world of men's hair trends for 2021 is equally full of original and diverse looks. How to navigate your way through them? Ask your trusted hairdresser and... keep following us.